Rising Infections among all ages
Failing health and weakened immune systems are the new reality for people living in cities. Increasing air pollution and changing lifestyle are the main reasons. Taking antibiotic medications for the slight sneeze or cold is making the body less immune.

Our changing food habits are resulting in less consumption of naturally available Turmeric (Average of 200mg as against a DRI of 500-1000mg) and Cinnamon that have excellent Anti-fungal, Anti-bacterial, Anti-inflammatory and Anti-oxidant properties.

It is time to bring back Nature in our lives.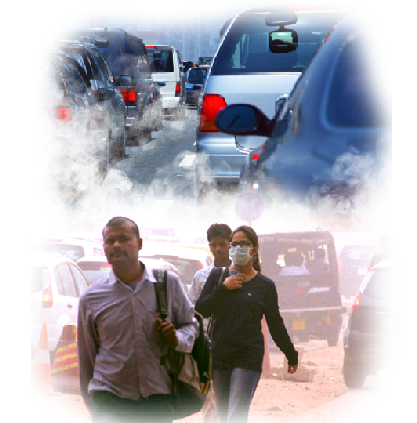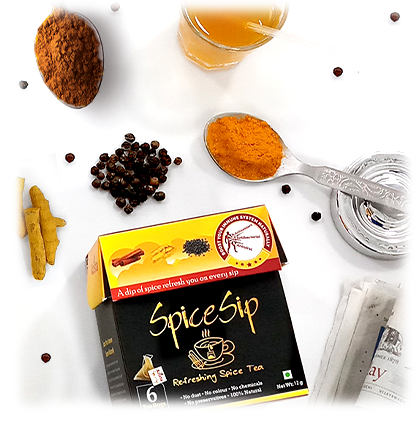 Spice Sip
The Perfect Blend of Health, Taste & Convenience
Spice Sip Tea brings back the Glory of Natural Immunity with the Traditional Spice Tea. Spice Sip is a mix of two most traditional spices Curcumin and Cinnamon to create harmony and balance in your life.

Curcumin, a naturally occurring chemical compound, found in Turmeric. is rich in anti-inflammatory and anti-oxidant properties. However, Curcumin cannot be utilized effectively in the human body because of its poor bioavailability. This simply means that most of it gets metabolized before it can get absorbed. Addition of black pepper helps in making curcumin more bio-absorbable so that it can easily be absorbed in your body.
Spices - An indispensable part
of the Indian Culture
There is a rich tradition of incorporating turmeric in our cultural, religious and culinary practices.
Turmeric was included in almost every traditional recipe for the vibrant colour and characteristic smell. From a flavouring agent to a coloring one, its multiple uses have helped accord it the epithet – "The Spice of Life". It was tough to wiggle our way out of the turmeric milk that our moms insisted we close our day with. Its principal place is in curries and curry powders where it is usually one of the main ingredients, providing the characteristic golden yellow colour.

Using as spice in curry
Turmeric is usually one of the main ingredients of curries and curry powders, providing the characteristic yellow colour. Multiple inclusions included sufficient quantity was consumed.
Using as spice in curry

Anti-inflammatory
Turmeric's anti-bacterial, anti-fungal and anti-inflammatory properties are well documented and widely known. Its paste is one of the first herbal remedies tried for most of household injuries.
Anti-inflammatory

Turmeric milk
It was tough to wiggle our way out of the turmeric milk that our moms insisted we close our day with. It boosted our natural immunity and we almost never fell ill.
Turmeric milk

Spice Sip — the perfect blend of Health & Taste!
Spice Sip is a careful blend of Turmeric, Cinnamon and Black Pepper to ensure both Taste & Health.

Turmeric
Specially sourced from chosen fields & naturally processed to increase absorbability of Curcumin – bio-active component of turmeric – which
Is a very strong anti-oxidant
Has powerful anti-inflammatory effect
Lowers risk of heart disease

Black Pepper
Called the King of Spices, it has been used in ancient Ayurvedic medicines for the high concentration of potent beneficial plant compounds. It
Increases curcumin absorption by 2000%
Promotes gut health
Provides relief from cold & congestion

Cinnamon
Procured from the jungles of Cinnamon, Spice Sip contains Ceylon Cinnamon, which is also called "the true cinnamon" for its natural sweetness. It
Provides natural, healthy sweetness
Lowers blood sugar levels
Helps fight bacterial & fungal infections

Protecting Your Family's Health – One Cup At a Time
Spice Sip brings you the power of tradition with the convenience of technology.
Turmeric – processed into curcumin – to boost your & your family's natural
immunity & keep you strong from inside – with just a cup per day.

Boosts Natural Immunity

Contains curcumin, bio-active component of turmeric

Anti-fungal & Anti-bacterial

Packed in Special Muslin Bags for Aroma-Lock

Caffeine Free, Dust Free & Chemical Free

Cinnamon provides Natural Sweetness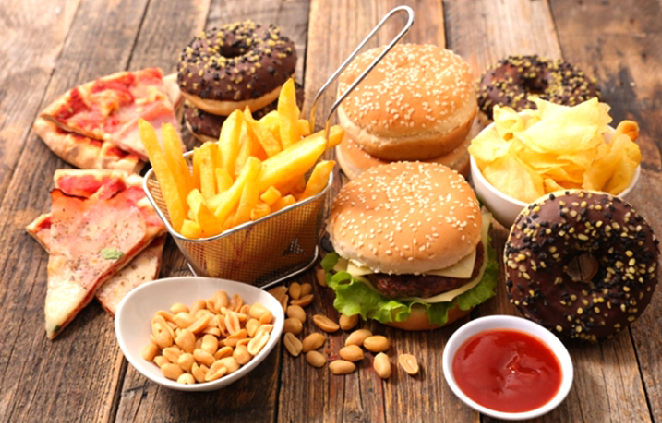 Modern Lifestyle — Drastic Fall in Immunity
Our bodies don't accept what's foreign to us. With the fancy Western culture & habits taking over in India, we are becoming weaker mentally & physically. The immunity levels have gone down.
Spice Sip — the Natural Immunity Booster — Striving for our Glory back!
Let's protect our invaluable Culture. Let's bring back the Vedas, the Ayurveda medicine, the Yoga for body & mind, the healthy practices we followed, and more.
Spice Sip is striving to bring back Indian tradition to the technology driven 21st century — to regain immunity, to regain our strength and health. Let's go back to our glorious past.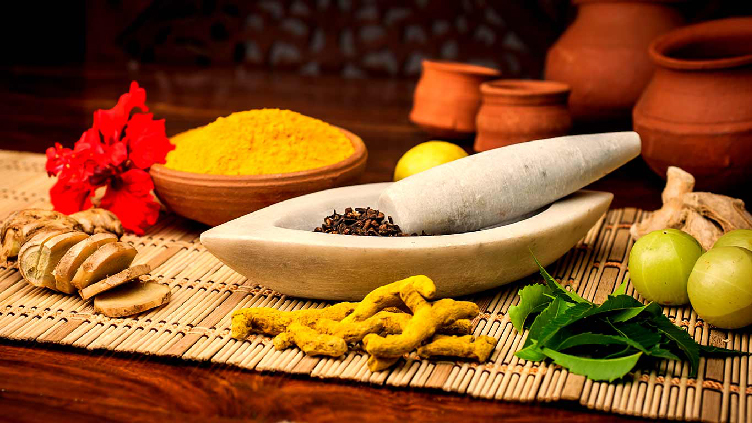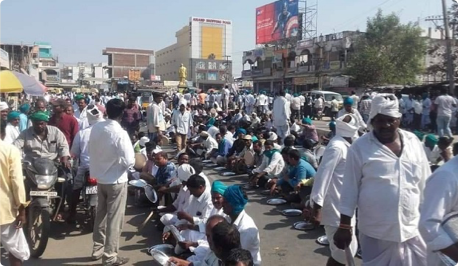 Telangana's Sorghum and Turmeric Farmers Are Protesting in Nizamabad
Farmers in Telangana's Armoor mandal in Nizamabad district have been on the warpath since the first week of February with many, who mainly cultivate sorghum (a millet also known as red jowar) and turmeric, taking to the streets. Several hundred farmers from the mandals of Armoor, Balakonda, Nirmal and Jagtial have taken part in multiple protests.

Buy Now
Available at major online stores.
Also at many offline stores in
Hyderabad, Bangalore, Delhi, Mumbai & Pune.